"Aluminium Composite" BBQ Trailer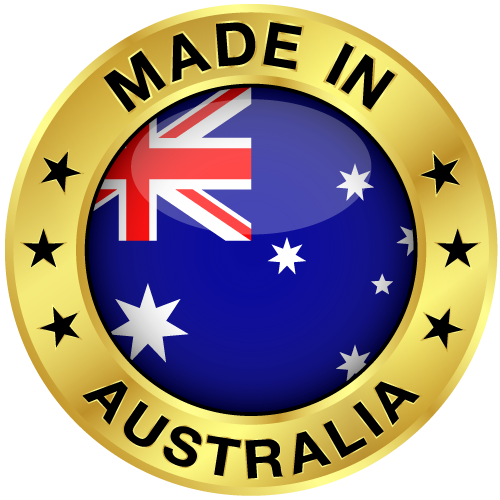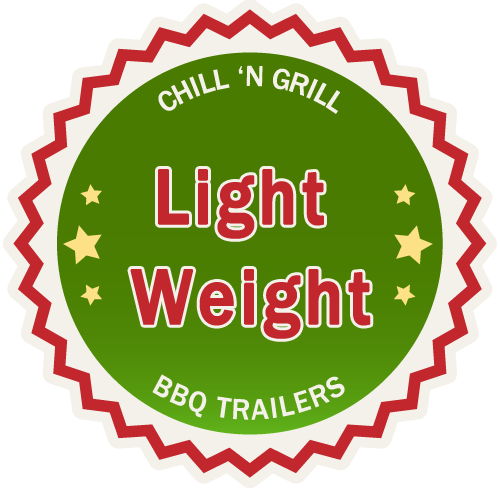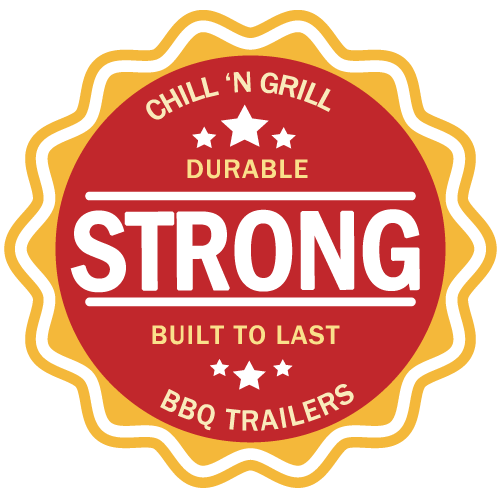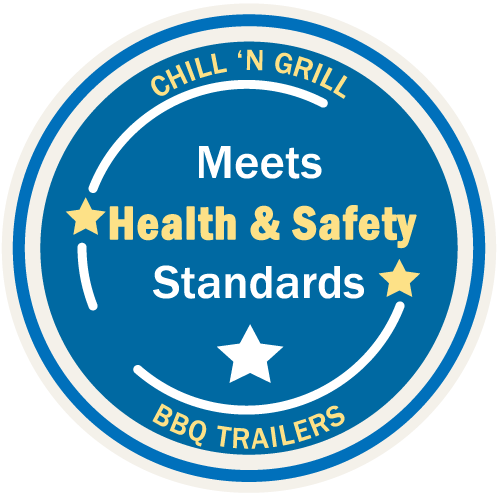 The Lighter Weight Aluminium Composite BBQ Trailer
Genuine Australian Made Pantec BBQ Trailers
Lighter to tow, park and move around
Strong, compact, durable and built to last
Galvanised Steel Chassis and Frame
Polished Aluminium & Checker Plate Trims
Two Large Gas lift up Side Doors & Bonus Rear Gas Lift Door
Cool, Insulated & self-sufficient
All doors are T locked and Key locked - one key
Meets Health & Safety Standards
Trailer Features:
Composite Aluminium Body – durable high gloss finish, polished aluminium trim & polished checker plate base. 2.1mtr W x 2.4mtr L x 1.8mtr H (8' x 5')
Panel Colours available – White, Red, Black, Mid Blue, Green and Silver only
Strong Polyethylene Guards Galvanised Chassis and Frame
3 gas strut assisted lift up doors with waterproof hinges & T Handle locks
Large LED Tail Lights
Galvanised Steel Drawbar (1,800mm x 100mm x 50mm x 3mm) 6" hard swing away Jockey Wheel, One Rated Safety Chain and 50mm Ball Hitch
1 x 9kg Gas Ring Holder and mount 1 x 9kg Van Approved Gas Bottle with BBQ Gas Regulator Gas Bottle filled (depending on destination)
Gas Certification
12 Months Full Warranty
Tare 480 Kgs ATM 750kgs
Inside Features:
Four burner commercial BBQ 900mm L x 500mm W - on a Slide - cooking done outside of trailer and under roof area
1kg Fire Extinguisher and Fire Blanket
Food Graded Stainless Steel Food Preparation Bench
60 Litre Food Graded Water Tank - under the trailer
Smev Stainless Sink and Drainer with pump up cold water tap (to meet Health and Safety standards)
Storage area below bench, accessible from rear of trailer for storing tables, chairs etc.
Note: These lighter trailers are not suitable for adding on loads of "optional extra" features. They are still a great efficient BBQ Trailer set up.
They can take 12V Lighting, Esky on the drawbar and a 12V Fridge/Freezer
and battery pack set up. Do not suit for Cold Rooms, Shelves or Hot Water.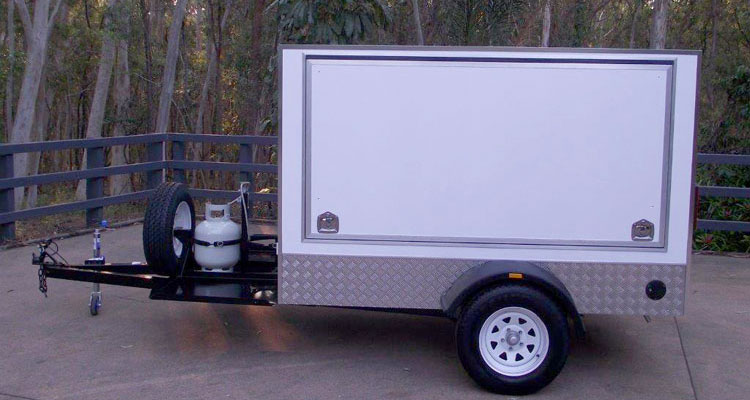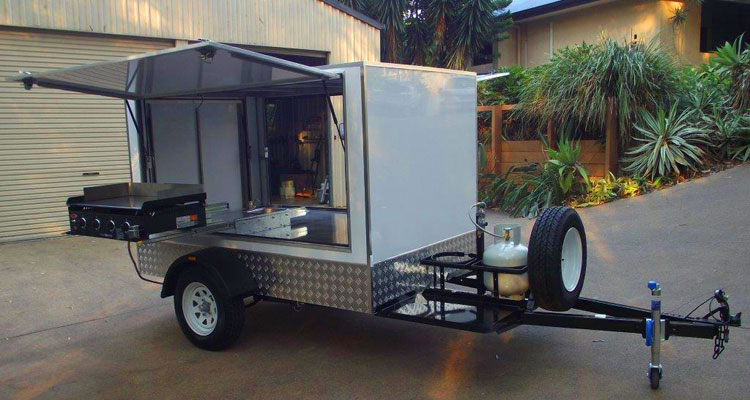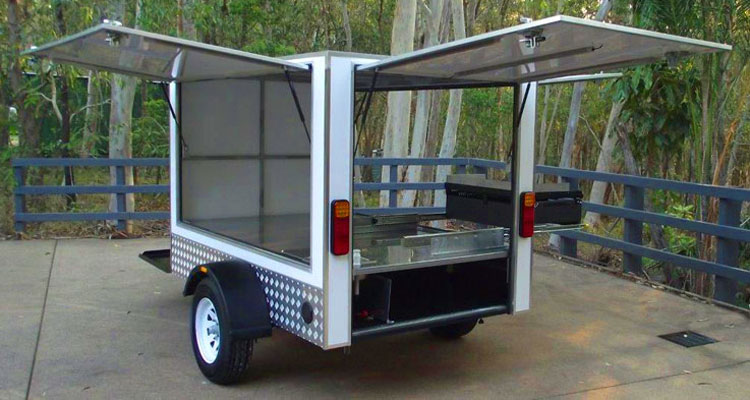 View Trailer Optional Extras >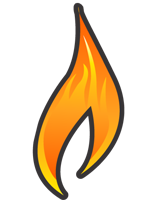 FREE Delivery within 3 hours drive of Brisbane, Qld